Mobile: + 264 81 149 4336

Whatsapp or Telegram: +264 81 149 4336
Please send us an email by clicking on the link below.
Email: villelodge@iway.na
P. O. Box 647
Lüderitz
Namibia
Cnr of Bay Road (B4) and Werft Street
Burenkamp
Lüderitz
Namibia
GPS CO-ORDINATES: S15°25.103' E28°15.726'

Clearly Visible from the main road - enroute from Aus, 200 m passed the Engen service station, large tan building on the right displaying Villelodge Accommodation, Turnoff just behind power substation on vacant plot, immediately at the entrance sign.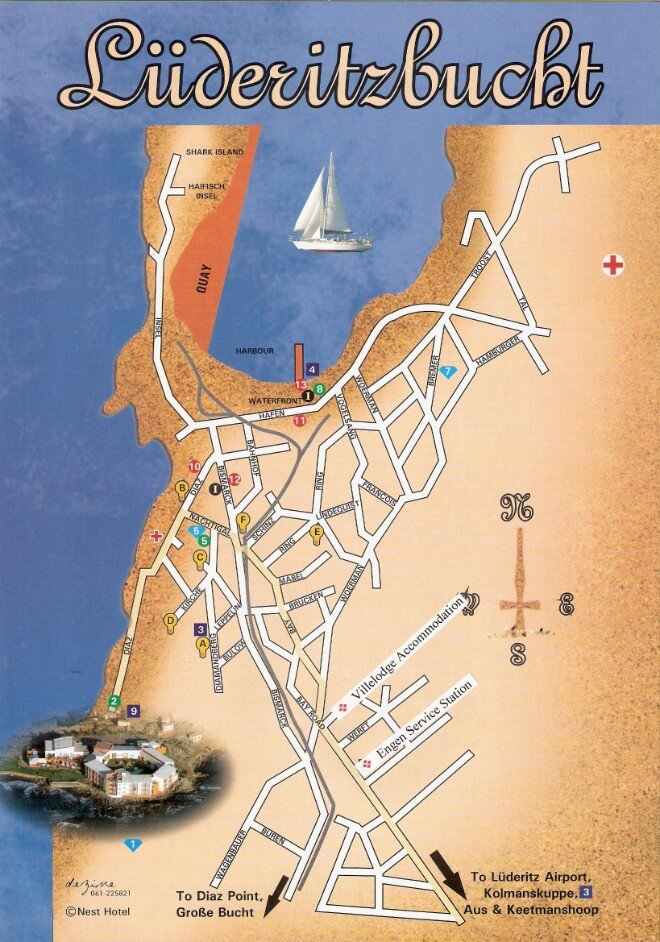 verblyf, gastehuis, akkommodasie, bekostigbare akkommodasie selfsorg luderitz namibia affordable, self catering, accommodation, luderitz, namibia, affordable, self catering, accommodation, luderitz, namibia