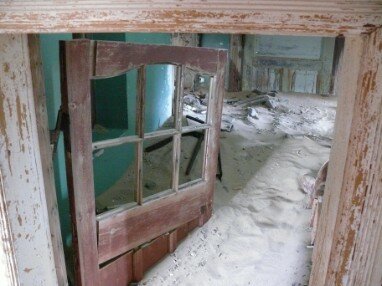 KOLMANSKOP
The old ghost town is buzzing with activity.
Daily guided tours at:
09H30 and 11H00 Mon - Sat
10H00 Sun and Public Holidays
Closed on Christmas and New Years day
Other places of interest at Kolmanskop is:
Ghost Town Tavern - for the hungry and thirsty.
Kolmanskop Curios - lovely handmade jewelry and other curios
Rates:
Guided tours:
N$120.00 per adult
N$50.00 per child (6-14yrs)
Contact us for photo permits, etc.
Contact details: kolmans@iafrica.com.na
Tel / Fax: + 264 63 204031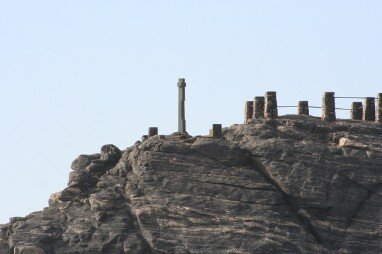 Diaz Point
A drive around the peninsula will bring you to Diaz Point with the Diaz Cross, Light House and another gem in the desert - the Diaz Point Coffee Shop where you will find delicious refreshments.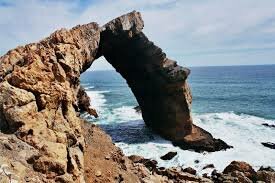 BOGENFELS ARCH

Visit the Bogenfels Arch in the heart of the forbidden territory (Sperrgebiet)

Contact Details:
lewiscwt@iway.na
+264 63 202002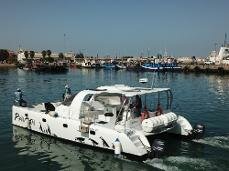 PENGUIN CATAMARAN TOURS

The perfect start to your visit in Lüderitz is to join us on the catamaran "Penguin" for a boat trip to Halifax Island, home of the Jackass Penguin. The Penguin sail past Shark Island, Angra Point, the old Whaling Station, Diaz Point and the Light House. She departs from the Waterfront Jetty daily at 08H00 and is back at 10H15, in time for the 11H00 tour at Kolmanskop.
Encounters on these trips:
Jackass Penguins
Heaviside Dolphins
Cape Fur Seals
Minky Whales (Occasional)
Humpback Whales (Occasional)
Other bird and sea life
Contact us for a booking or tours at other times.
Trips are weather permitting
Rates:
N$500.00 per adult
Children under the age of 12 can join their parents at no charge.
Penguin complies with strict safety standards
Contact details:
penguincatamarantours@gmail.com
Tel: +264 81 200 0978

Fishing
Crayfishing (in season)
Permits at Ministry of Fisheries and Marine Resources.
Other places of interest:
Lüderitz Museum
Felschen Kirche
Schutztruppe commemorative site at Shark Island